Sun shades and screens can allow you to better enjoy your outdoor space by providing protection from the sun and outdoor pests and insects. Our expert team will assist you with the entire process from choosing the right style and color through professional installation of your product.
Styles:
Retractable Sun Shades
Retractable Screens
Privacy Screens
We offer many features and benefits for our professionally installed Sun Shades:
American made in Jacksonville, Florida
Custom built to best meet your needs with widths up to 18 feet and heights up to 12 feet
Fast delivery times with a typical manufacturing time of 14 days
Best warranty in the nation
Retractable and motorized
Large selection of colors and levels of transparency
4 Frame colors to choose from
Smart case cassette provides all weather protection
Stainless steel hardware to eliminate the risk of rust or corrosion
Miami/Dade County approved to withstand the elements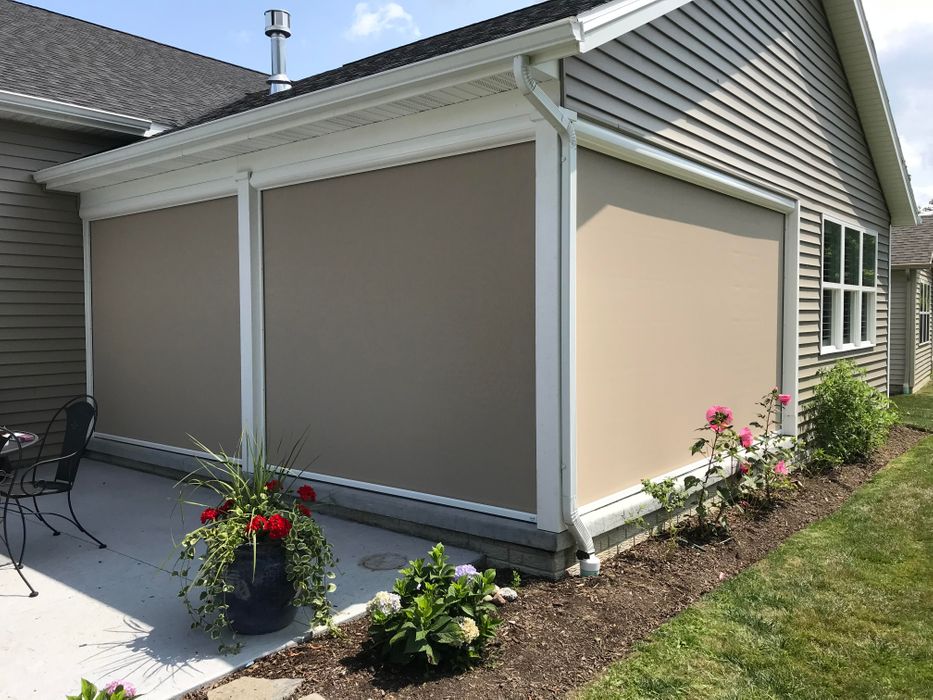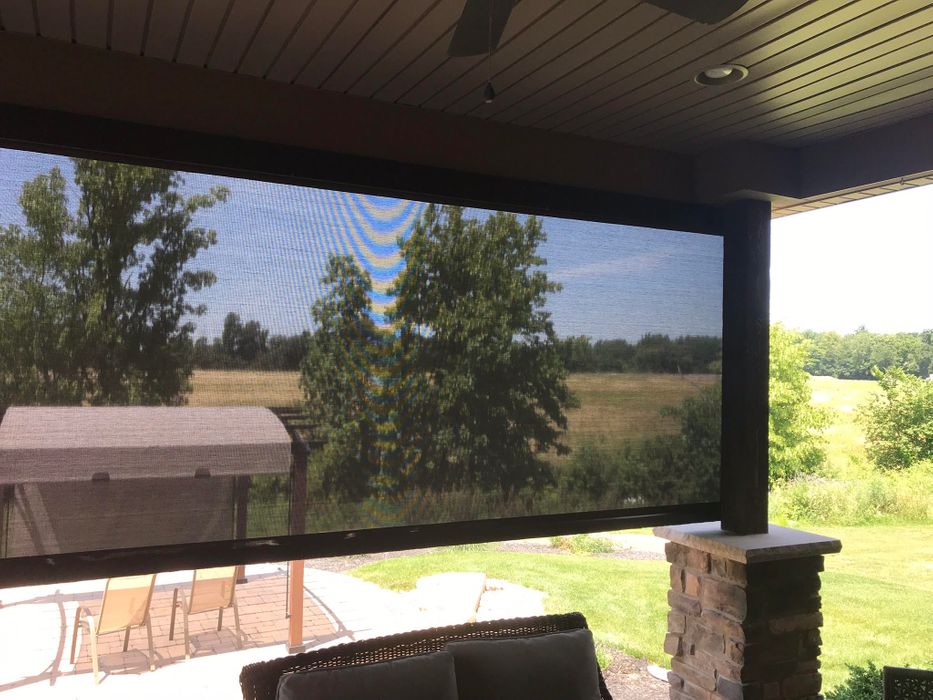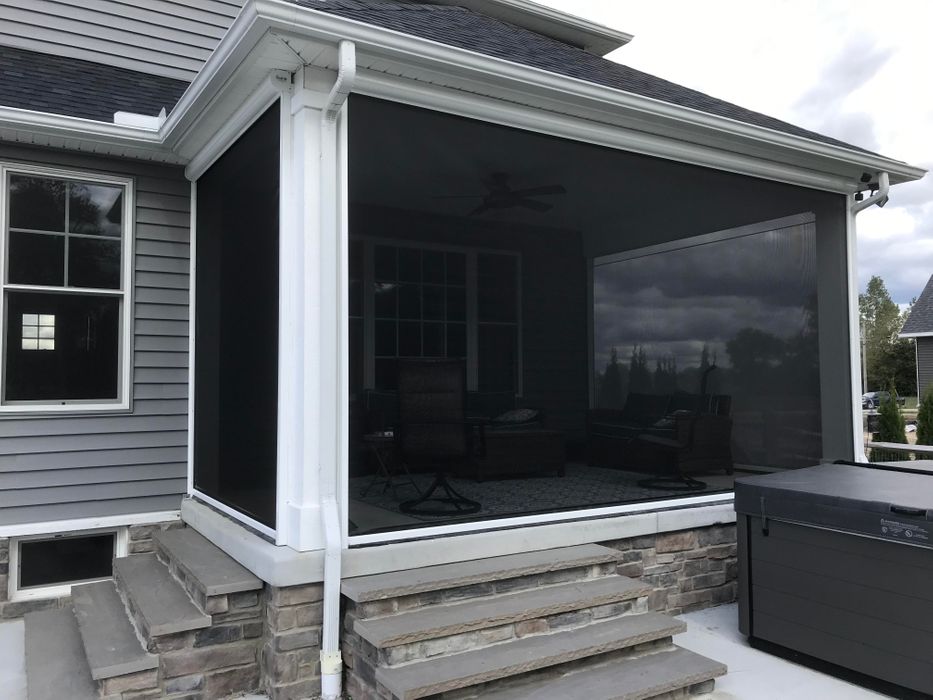 Retractable Patio Screens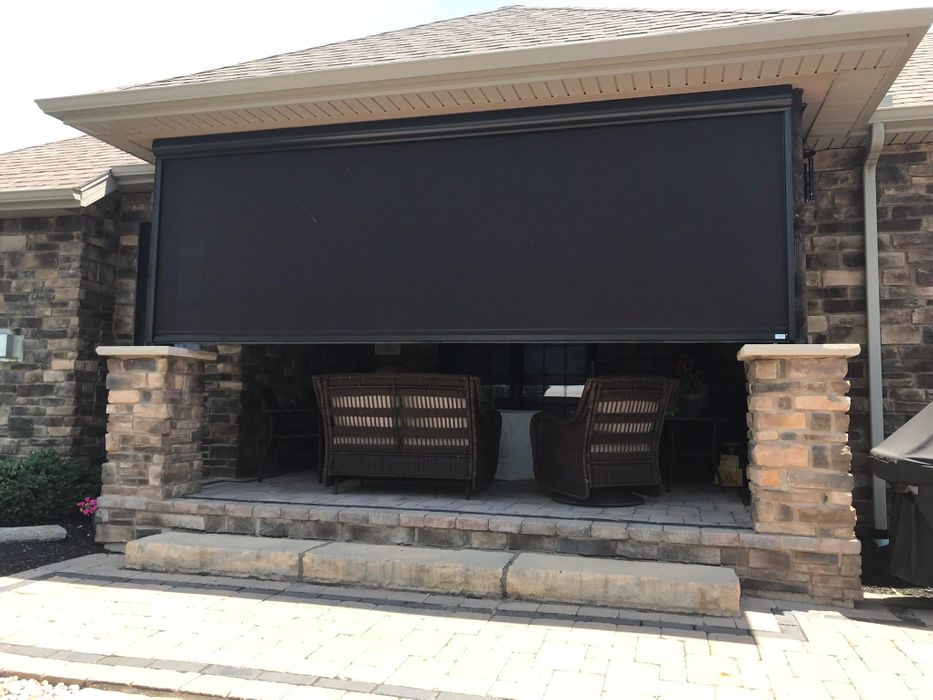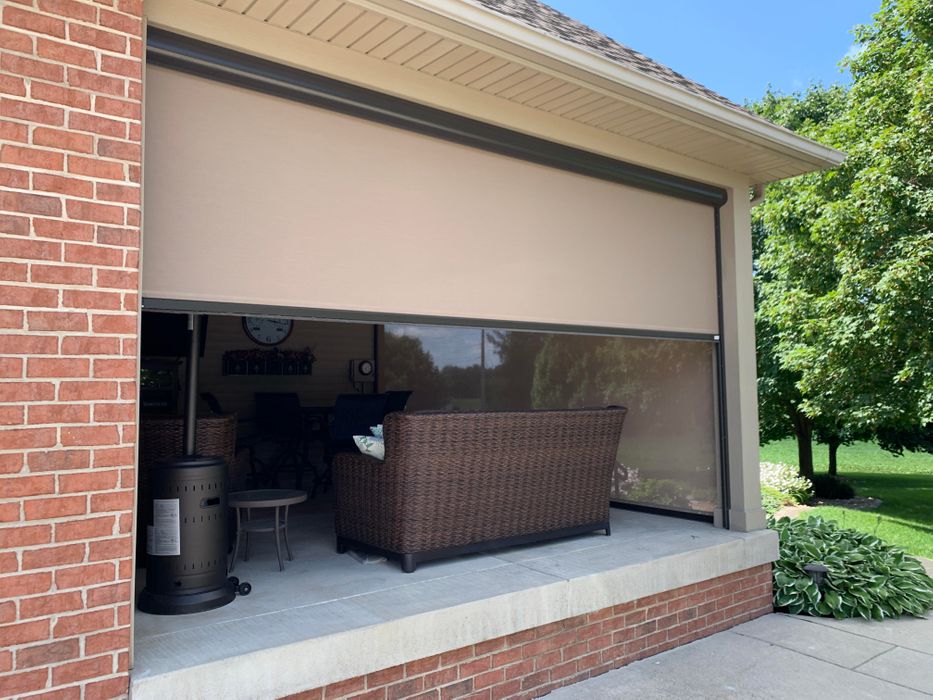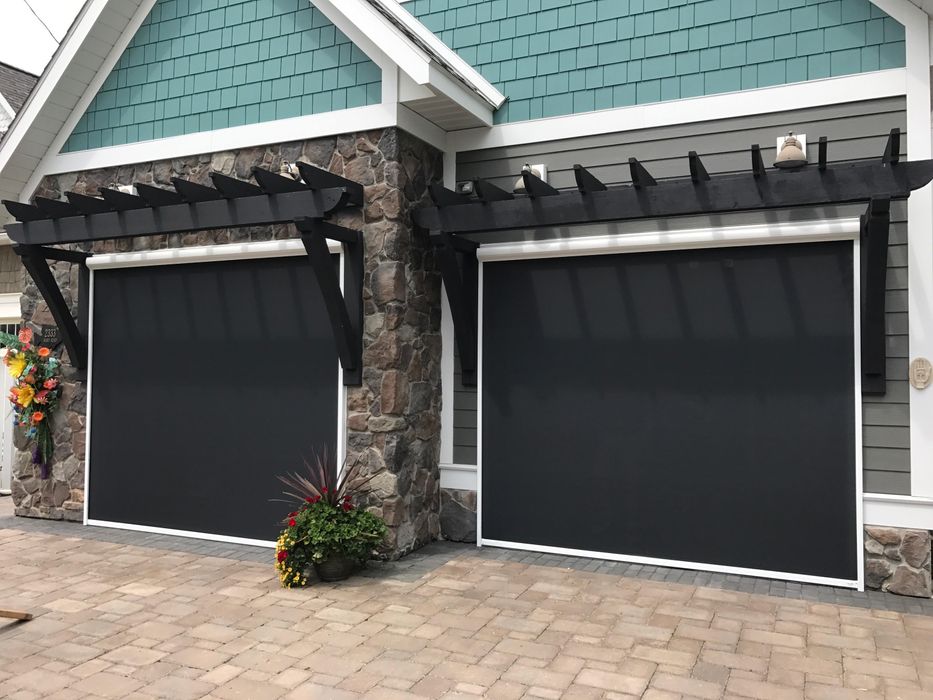 Retractable Garage Door Screens
Frequently Asked Questions
1. How Wide And How Tall Can Power Retractable Screens Be Built?
Sunesta Sentry Power Retractable Screens can be built up to 18 feet wide and 12 feet tall. Unique zipper track design keeps the screen tight and stable which results in a sleek and powerful unit.
2. Are Wind/Motion Sensors Necessary?
No, they are not necessary. Most sensors today are either battery or solar powered which make them unpredictable and sensitive. We encourage our customers to use common sense when using Sunesta Awnings & Screens. Be cautious of inclement weather conditions. We advise our customers to retract their awning or screen if it will be unattended for a long period of time.
3. What Is The Difference Between A "Hood" And "Smartcase"?
A Hood will give you "partial" fabric protection while a Smartcase will give you "total" fabric protection. This will give a sleek appearance and allow it to fit into tight areas.
4. How Long Does It Take To Install A Power Retractable Awning Or Screen?
Other units that are built overseas can take months to install. Sunesta Retractable Awnings and Power Screens are built in the USA so our lead times are much shorter. We custom build each unit and have it ready for installation in just a few weeks. Installation takes 3-4 hours on average.
With all of our retractable awnings, you get shade when you need it and the sun when you want it. You are the one controlling the shade!
Enjoy your outdoor living area more than ever with the convenience of total shade control. You can extend and retract your awning with the turn of a handle or the push of a button. It's that simple! Your awning can be fully extended, partially extended, or retracted depending on the amount of shade you want.
Our strong, streamlined designs eliminate the need for support poles, so our awnings block only the sun or light rain, not your view. Maximize your usable shaded outdoor living space and your view with the addition of a Sunesta retractable awning to your home. Unlike permanent patio awnings, roofs, and enclosures, our awnings can be retracted during darker or cloudier times of the day to naturally brighten the interior of your home.
The sun's UV rays can severely damage and fade furniture, carpet, upholstery, drapes and flooring. You can protect your valuable interior furnishings and prolong their life with a retractable awning from Elite Awnings & Sun Shades. Our awnings can help lower energy costs year-round. On warm days, extend your retractable awning to block the sun from entering your home. Shading your interior will naturally cool your home and reduce air conditioning costs. On cold days, you can retract your awning, allowing the sun to help heat your home.
Your home is one-of-a-kind and your awning should be too. That's why we offer total customization so that each Sunesta is made to the distinct needs and style of each homeowner. This does more than just add beauty and space to your home, they also add equity - your covered outdoor space increases living area and value.
All of our Power Retractable "Sentry" screens have multiple uses and can be customized to fit your unique space with widths up to 18 feet and heights up to 12 feet. There are many fabric options for your Sentry Screen that will allow you to customize your protection. Choose a bug screen for insect protection, solar mesh for sun protection, opaque fabrics for privacy or room brightness control, or clear vinyl windows for rain and cold protection without losing your view. You can expect to be 15-20 degrees cooler in the shade of your outdoor space.
The Power Retractable Sentry has an exclusive fabric retention system that ensures your retractable screen will operate in any weather condition, block the wind, and keep unwanted pests out. The power screen has a continuous loop zipper, called a "Smart Zipper", which prevents broken teeth which can cause binding in the operation. It also includes either a ¾ inch or 1 ½ inch weatherproof brush for a perfect seal at the bottom. This keeps bugs out and prevents leaves from blowing into your patio area. Perfect for garages as well!
On all of our Power Sentry screens you will have full control of both your screen and patio. By using the power remote, you can lower your screen all the way down to the ground or stop it anywhere in between.
Imagine being able to use your hot tub all year long without worrying about wind, snow, rain or nosey neighbors. We can install our power, motorized screens on 1, 2, or 3 sides of your Pergola or structure. This will give you more comfort in your backyard whenever it is needed. Just one click of a button and you can decide your needs.
All of our power screens also include a "Lifetime Warranty" on the frame and a "10 Year" warranty on the screen material.