We are passionate, experienced and educated in the field of Retractable Awnings and Power Screens. We offer custom sizes with widths up to 40 feet, and projections out to 14' feet 8" inches. We are one of the best in our industry because it's is all we do, and we do it right!
We offer many features and benefits for our professional installed awnings:
• American Made
• Custom Built
• Best Warranties
• Large Fabric Collection
• 4 Cable Arm System
• Miami / Dade Approved
• 4 Frame Colors
• Smart Case Cassette
• Stainless Hardware
• Not Mass Produced
• Fast Delivery Time
• Up to 40' wide / Projections to 14'8"
• Lifetime on Frame & Brackets
• Over 150 Fabric Choices
• Keeps Fabric Taut
• Can Handle The Elements
• White, Beige, Clay and Brown
• All Weather Protection
• No Rust or Corrosion
• Better Quality Control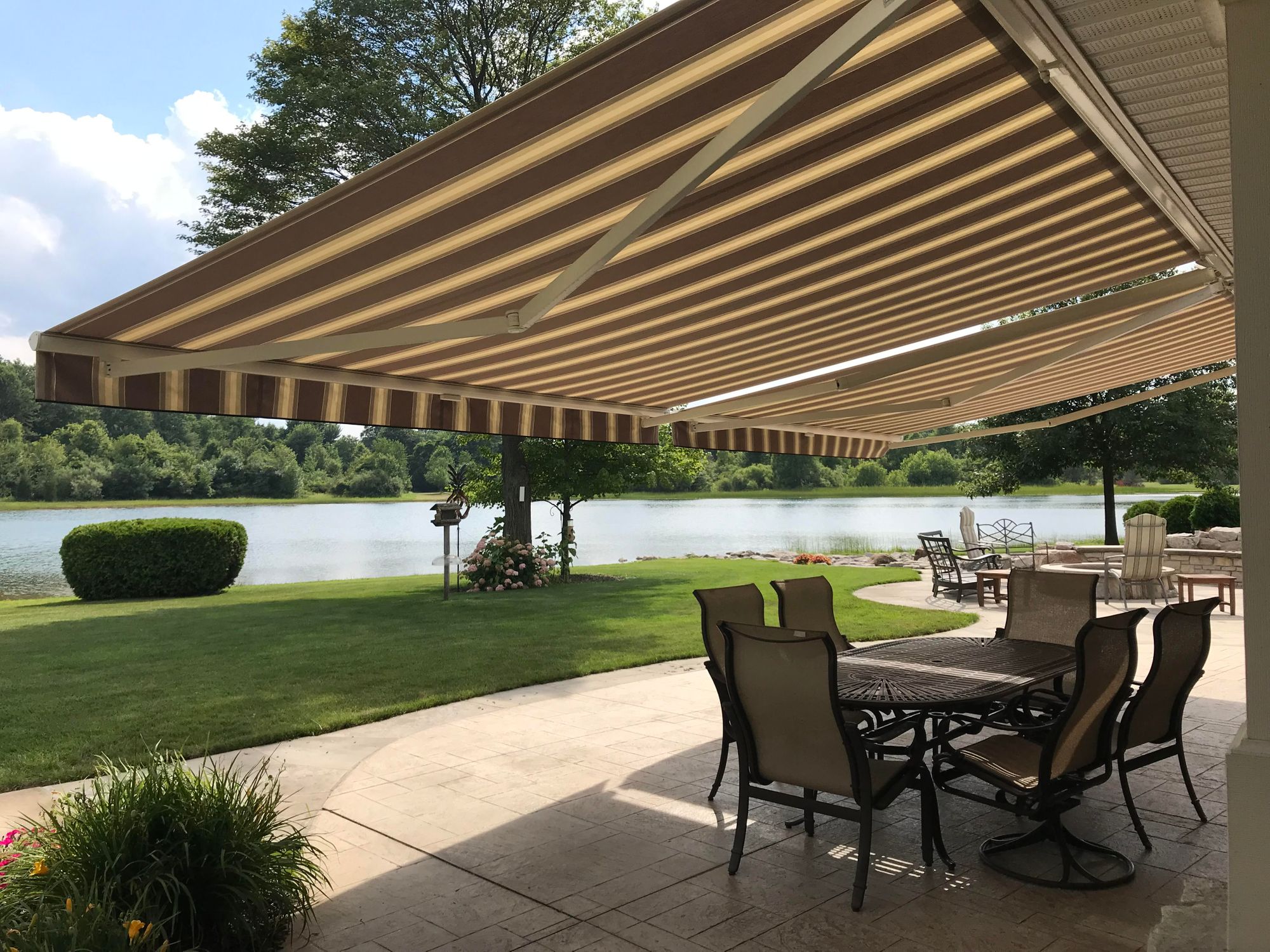 30 feet of sun protection without losing the view. Imagine being able to watch your kids and grand kids playing on the beach while your relaxing in comfort under your awning. All while saving on summer cooling costs as well. It's a double win!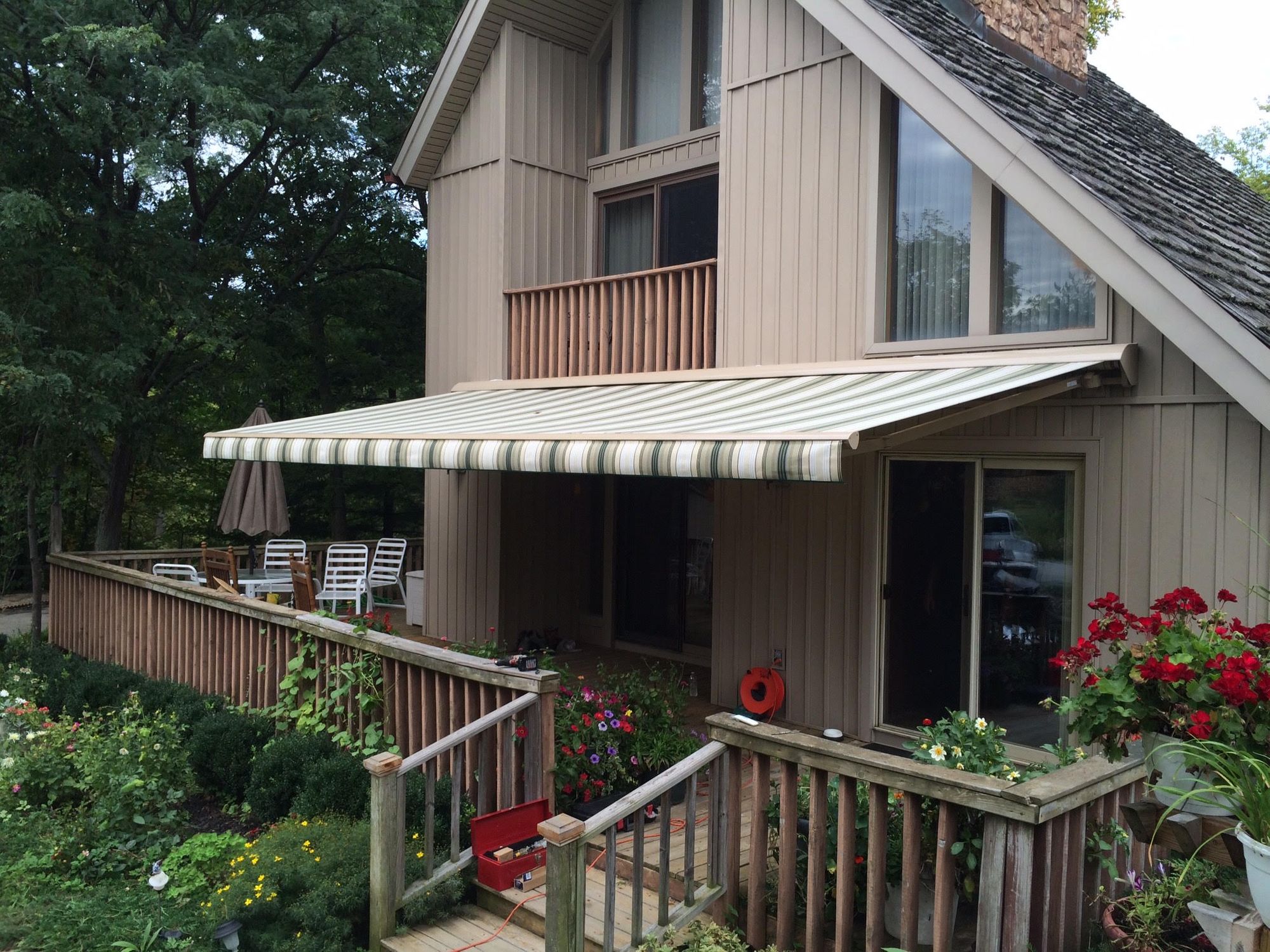 Retractable Awnings - We replaced an old worn out awning with a beautiful new Sunesta retractable awning to help with rain and sun protection. This gave the homeowner a new entertaining area to enjoy thier beautiful garden views.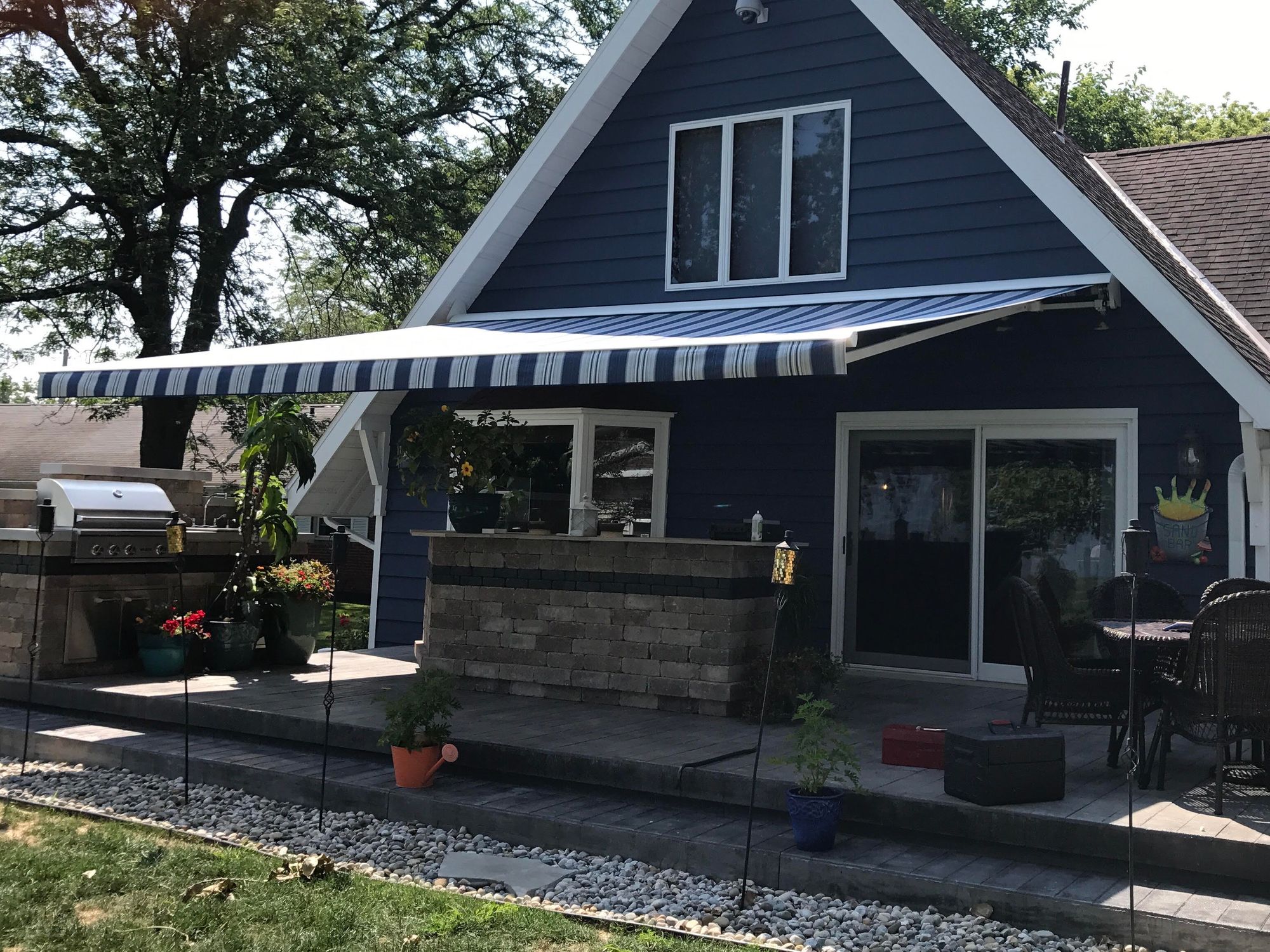 Patio Awnings - Outdoor living at it's best with a 22' Sunesta power awning. Just look at the amount of shade on this lake home. The homeowner had "full sun" all day on thier patio before we helped them out. Now they can entertain and relax in the shade while enjoying the beautiful views.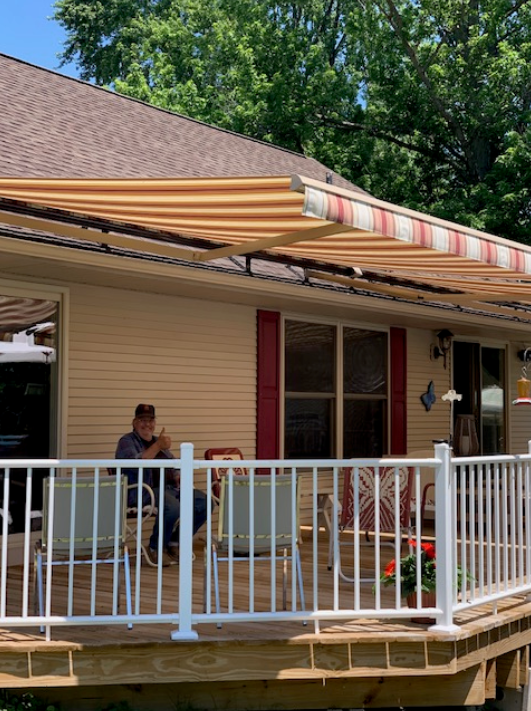 When having low clearance is an issue..a beautiful roof-top 32' retractable Sunesta awning does the trick. We got a "Thumbs up" from this happy customer.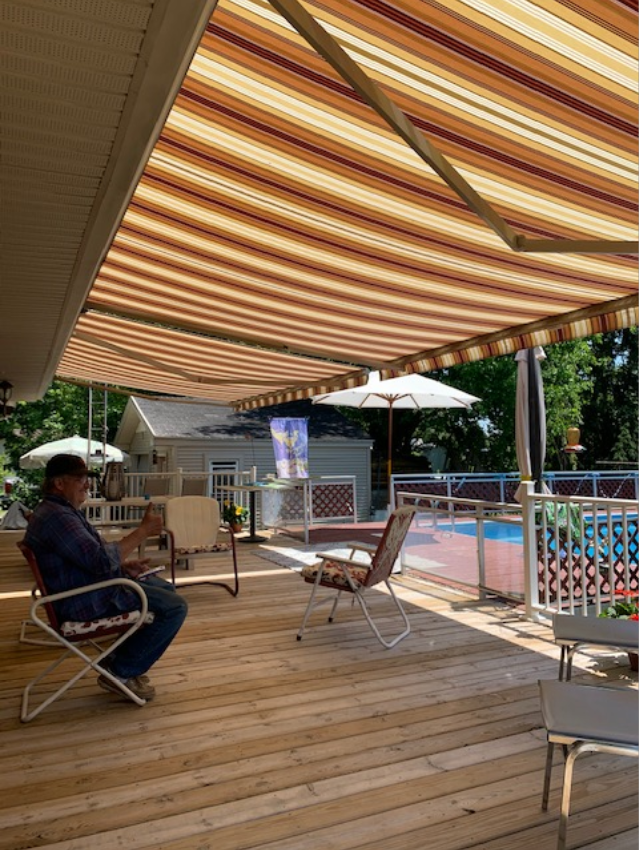 Patio Awnings - Great referrals come from happy customers. We strive to be the best.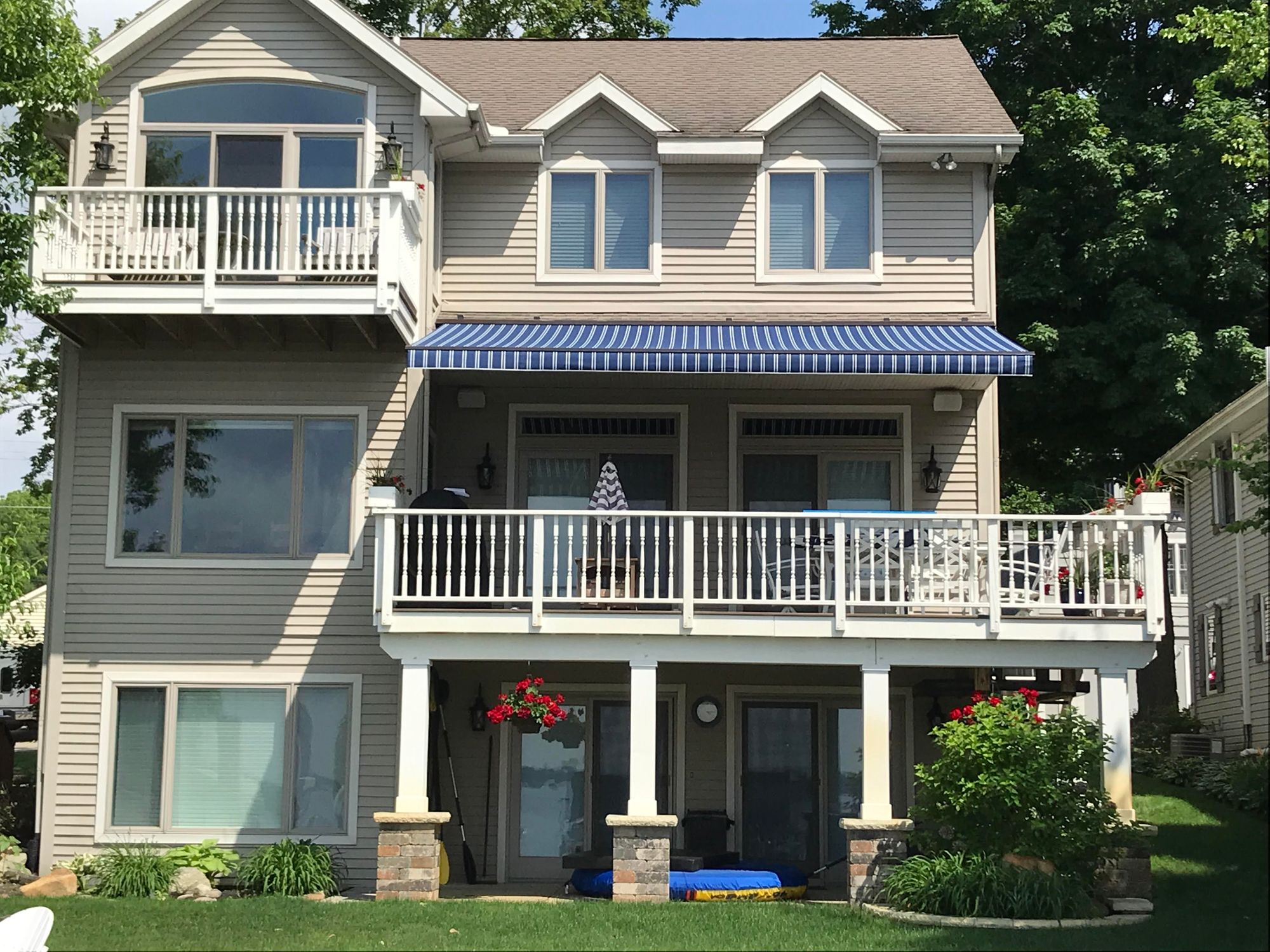 Summer vacation homes or Lakeside cottages. We make them all look pretty. And Sunesta is the only awning fabric company to be endorsed by the Skin Cancer Foundation. Helping our customers stay cool and comfortable in the hot summer heat is our priority.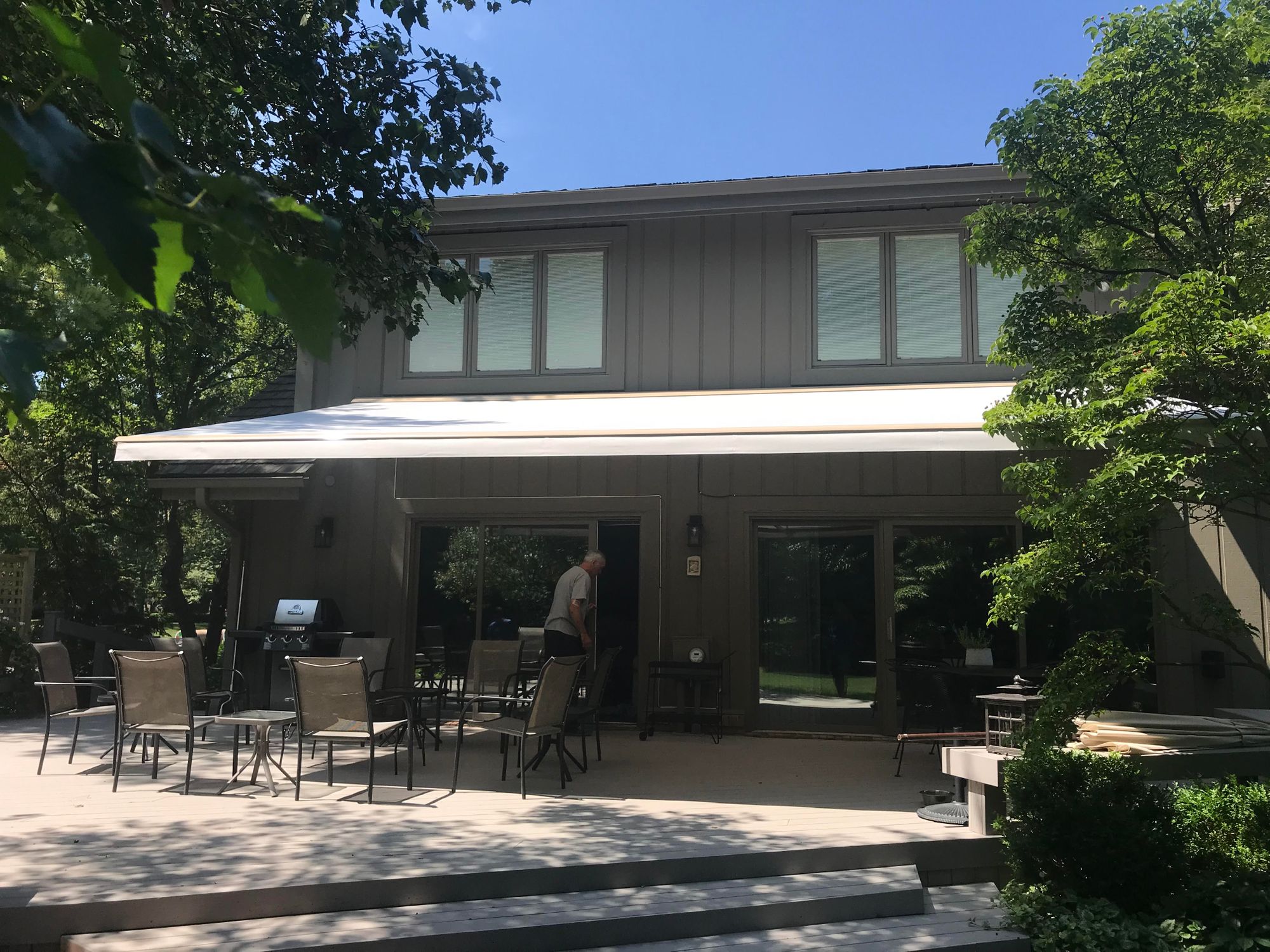 Retractable Awnings - Subtle yet elegant. Perfect sun coverage for a large patio. We chose a solid fabric that matches the home perfectly on this 24'x13' retractable power awning. Look at all of the shade it allows on the windows to this home. It will even keep the interior living area cooler as well. A very happy customer here.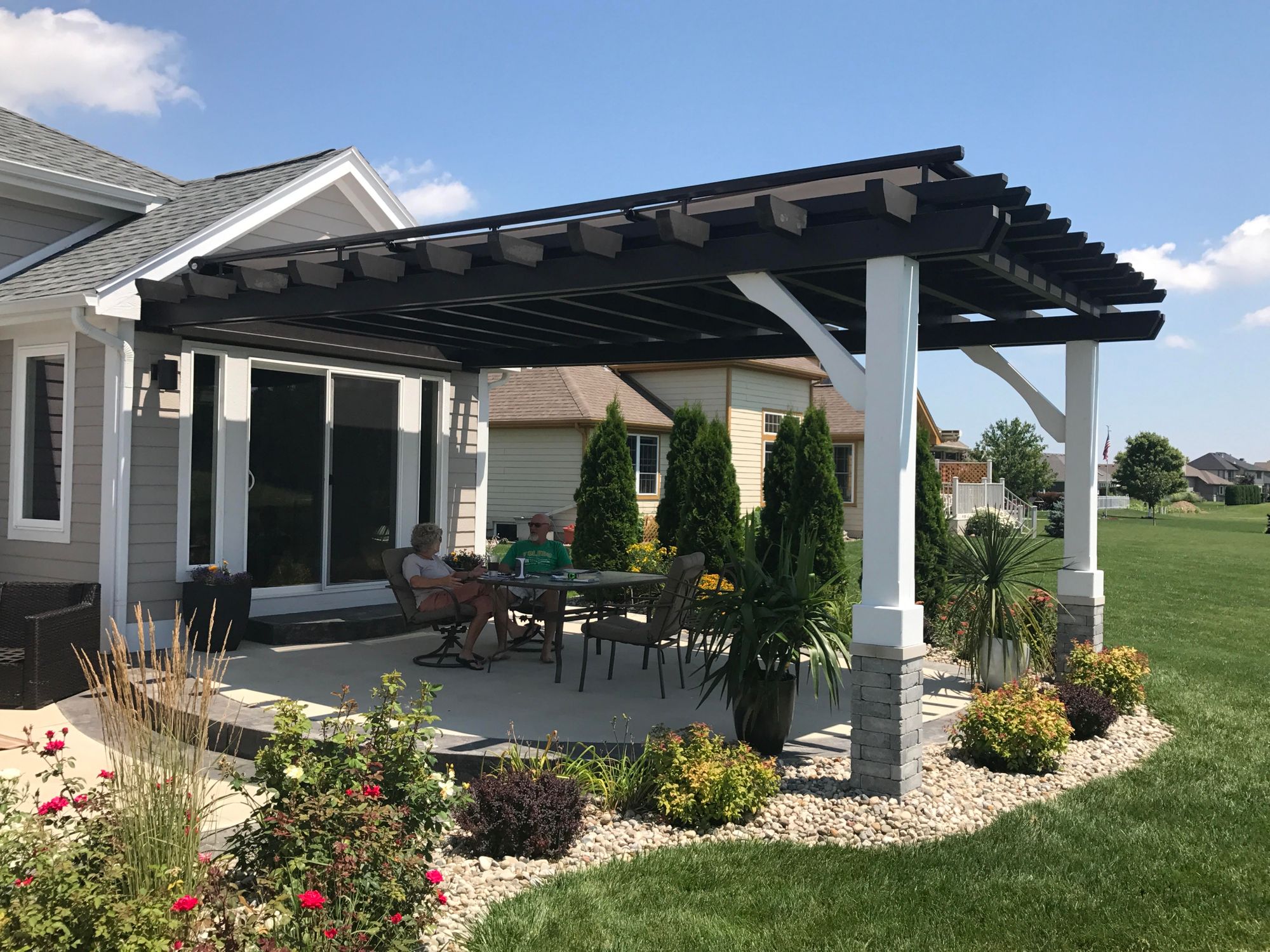 Pergola / Courtyard Covers - Most Pergolas don't offer much sun protection. By adding a power SunPlus to the top of this pergola does the job. Just look at the amount of shade that the customers now have. With the push of a button on your remote control you can enjoy full sun or the comfort of shade. It's your choice!